Home Page
Travel Page




Day-by-day accounts
Fri, 9/26
Sat, 9/27
Sun, 9/28
Mon, 9/29

Activity descriptions
Mariah May
Football
Family Activities
Hiking
Home > Travel > South Dakota September 2003 > Day 3
Day 3 - Sunday, 28 September 2003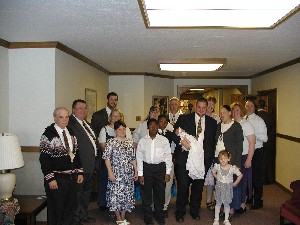 Most of the group posed for a picture just before Mariah's blessing.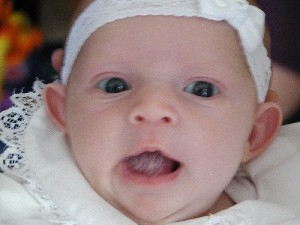 In the afternoon, Mariah woke up all bright-eyed and excited that everyone was there.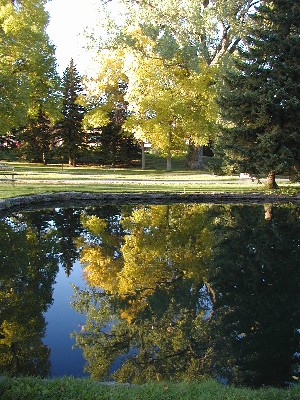 In the evening we went on a picnic at this picturesque location near Canyon Lake.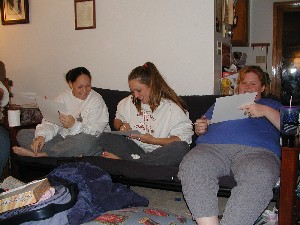 Teri, Amanda and Dorothy ponder over their answers for the Newlywed Game.
Sunday was the day we had made the trip for: Mariah May's blessing. Everyone attended Sacrament Meeting in the morning and Joe was able to bless his daughter, and it was a wonderful experience for all.
After a short nap in the afternoon, we set out for an evening picnic. Joe had to go to football practice, but all of us who hadn't gone home already went to Storybook Island. However, the park was for some reason closed that evening, so we went over to Canyon Lake and had a picnic. Amy had a good time playing on the slides and swings afterward.
Later that evening after Joe returned, we were joined by Joe's friends Kevin and Amanda and we played the Newlywed Game until the late hours of the night.
All text and photos © 2001-2003, Brian and Dorothy Hansen