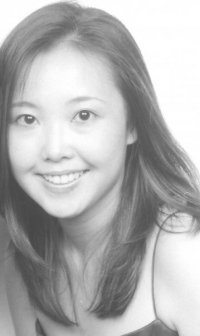 (MP3) performed by Hanako Yamagata.

For the past several years Hanako Yamagata has freelanced, taught, and accompanied, mostly in the area of New York City, her home. She is well recognized among trombonists for her work accompanying soloists at the Alessi Seminar and the Julliard School trombone studio.

During 2009 Hanako also accompanied Denson Paul Pollard in production of his third CD, Listening. Mr. Pollard is Metropolitan Opera bass trombonist. The CD includes Brubeck's Concerto for Bass Trombone; Casterede's Fantasy Concertante, Bach's Cello Suite No 1 in G, Ritter-Geroge's Concerto for Bass Trombone, and Paganini's Variations on Rossini's Moses.

During 2009 Hanako also accompanied Metropolitan Opera trombonist, Weston Sprott, in production of his CD, Act I. Mr. Sprott's CD includes Casterede's Sonatine, Puccini's Tra Vol Belle, Recondite Armonia, Che Gelida Manina, and Nessun Dorma, Donizetti's Una Furtiva Lagrima, Uber's Romance, Molineux's Manipulations, Tomas's Concerto, and Pryor's Starlight.

The new audio compact discs give the soloist several musical advantages compared to the synthetic accompaniments.

A human performance with subtle variations in tempo and articulation
The resonance of a beautiful instrument in a fine, large recital hall and therefore
Additional harmonic support, encouraging good phrasing, intonation, articulation, and breathing
Greater dynamic range




ACKNOWLEDGEMENTS


Many friends and teachers are due thanks for encouragement and coaching in my transcription and publication of the vocalises and accompaniments.


Matthew McGarrell, who validated the project from the start and who initiated and engineered the new recording
Jonathan Greenberg, Hanako's husband, who enthusistically participated in preparation, performance, and editing
Tom Everett, who provided early encouragement nearly ten years ago
Phil Wilson, who said, "David, you will provide human accompaniments, won't you?"
Scott Hartman, who said the synthetic accopaniments are also valuable
Douglas Yeo, who suggested tempo alternatives suitable for trombonists
Elwood Williams and Ralph Sauer, who inspired visual improvements on the pages
John Coffey and Kauko Kahila whose lesson assignments included studies in Rochut's Book II
John Corley, Bob Corley, Helen Barrett, Sam Harris, and Joe Leary, teachers and conductors who made me perform solos in public
Joannes Rochut, who brought Bordogni's melodies into the twentieth century
Joseph Alessi, who encourages us to practice Bordogni studies from Book One (a) as is, (b) in tenor clef, (c) in bass clef down an octave, (d) up an octave, and (e) tenor clef down two octaves.
Benny Sluchin, who brought Bordogni's accompaniments into the twenty-first century and who encouraged me to do more and more proofreading
Music merchants Bob Osmun, Charles DePaolo, Jack Coffey, Steve Greenall, Steve Ferguson, Ron Ganzinotti, Dick & Lori Hagborg, Irvin Karan, and Dick Wuoppio, who invested their money in the books, recognizing the value of accompanied Bordogni studies to trombonists.
Trombone teachers Richard Bowles, Nathaniel Brickens, Peter Ellefson, Tom Everett, Mike Hall, Scott Hartman, Henry Howey, Alex Iles, David Lee Jackson, Art Jennings, Mark Kellogg, John Kitzman, John Marcellus, Matthew McGarrell, James Prindle, Scott Shelsta, Steve Shires, Bron Wright, Douglas Yeo, and Larry Zalkind who wrote me nice comments and gave me permission to quote them. And special thanks to Joseph Alessi for his kind endorsement of Breakfast, Intonation Practice for Trombonists.

Revised April 21, 2017.


Return to the Volume Descriptions page.

Return to The Bordogni Vocalises main page.