Resources on Minneapolis history

This page is under construction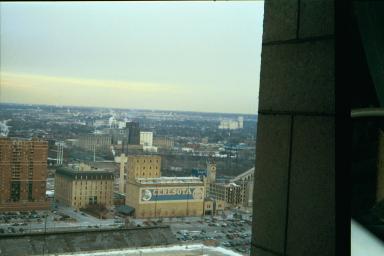 The historic West Side Mill District viewed from the belfry of City Hall. The James J. Hill Stone Arch Bridge over the Mississippi River is at center. Click on it for a larger version.
Directory of the Mayors of Minneapolis
Interesting facts about the Mayors
The historic bells of Minneapolis City Hall

Play multiple-choice quizzes about Minneapolis history and other subjects.

All information contained on these links is Copyright (C) 1980-1999 by Tony L. Hill. All rights reserved. These documents may be freely distributed without modification for non-commercial purposes.