Alex Hsia's Home Page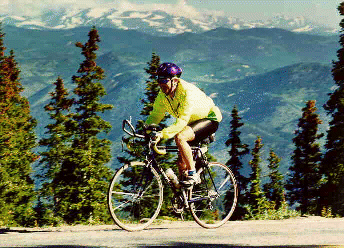 Climbing Squaw Pass on the 1995 Triple Bypass ride.

Welcome to my home page. There isn't much here yet.
---
Family Tree
Henry (Tao-Sze) & Alice Hsia
Interests:
Bicycling
Misterhouse home automation
I work in the Network Operations Center of NOAA in Boulder
---
last modified 20030308
this home page is maintained by Alex Hsia. Please email ahsia@nyx.net with comments and corrections.
ahsia@nyx.net