Colorado Hiking Information
View interactive topographic maps with GPS coordinates at the Maptech MapServer website: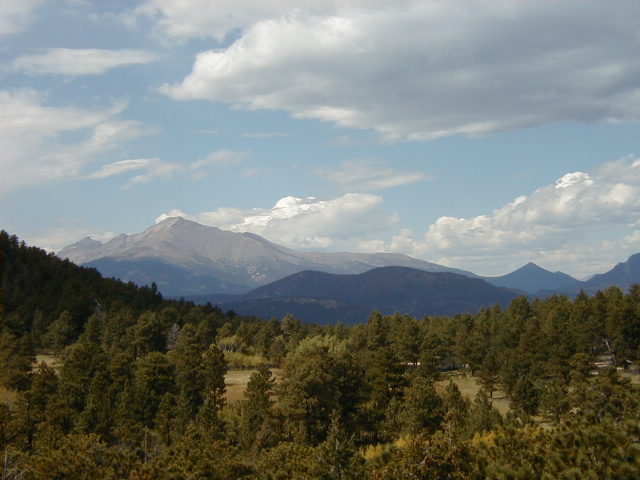 Photo by Balarat Outdoor Education Center
"The Sleeping Indian"
Longs Peak, Pagoda Mountain, and Chief's Head Peak viewed from Buck Point *** N 40 deg 8.536 min, W 105 deg 22.988 min *** at the Denver Public Schools Balarat Outdoor Education Center northwest of Boulder. Balarat is private property. Similar views may be had from adjacent public lands in the Roosevelt National Forest.
*** *** *** *** *** *** *** *** ***
Find current magnetic declination for your location at the National Geophysical Data Center website. Magnetic declination changes with time. Old topographic maps may be out of date by several degrees.