Taekwon-Do
One interest is Taekwon-Do, a Korean hard-style martial art. I train with Boulder Taekwon-Do, under head instructor Mr. Jonas Pologe, VIII Dan ( eighth degree black belt ) and Master Instructor. Our previous head instructor was Mr. Rob Tobin, VII Dan and Master Instructor, until his untimely passing in July 2003.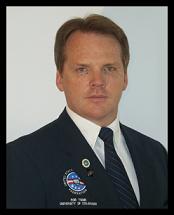 Mr. Rob Tobin, VII, A-7-17. 1958 - 2003.
And for your reference, here is a (re)written version of the lost Taekwon-Do pattern U-Nam.
Theater and Shakespeare
"To unpathed waters, undreamed shores"
( The Winter's Tale, IV, iv )
Another interest is theater, and especially Shakespeare. My favorite Shakespeare plays are:
As You Like It
Much Ado About Nothing
Twelfth Night
The Merchant of Venice
Romeo and Juliet
The Tempest
The Winter's Tale
All's Well That Ends Well
Here's a list of some Shakespeare productions in the Denver-Boulder area.
More Theater
Some favorite non-Shakespeare plays :
Our Town by Thornton Wilder
Pygmalion by George Bernard Shaw
You Can't Take It With You by Moss Hart & George S. Kaufman
The Importance of Being Earnest by Oscar Wilde