Some Images of Mine
<![if !supportEmptyParas]> <![endif]>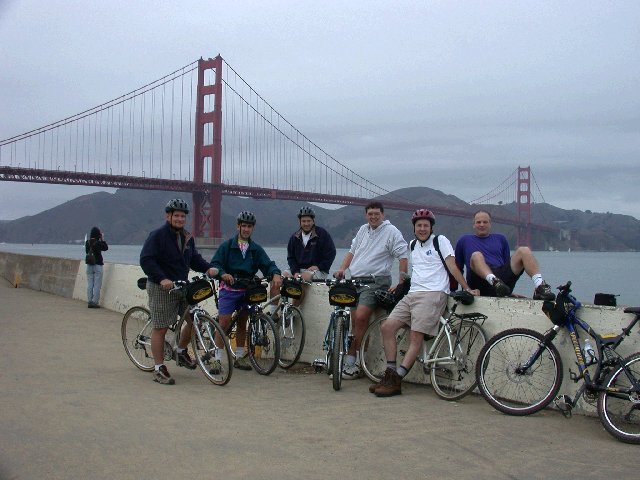 'Working' in San Francisco, Fall 2001.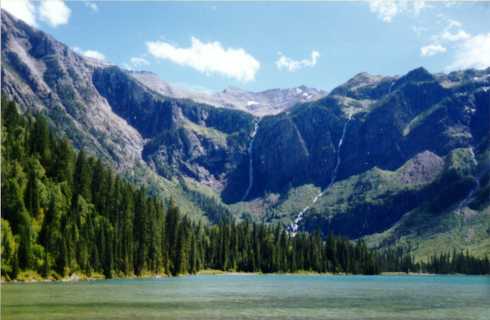 Avalanche Lake, from my hike in Glacier National Park (Montana) the summer of 1997.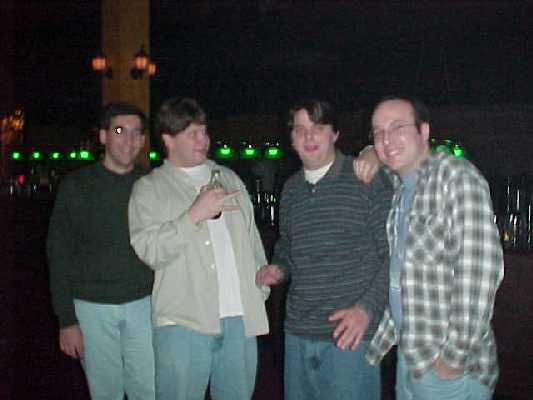 Joey, Jon, Ted, and I, drinking at the Jazz Factory around Thanksgiving 1998 (picture taken by Wes Wilson who seems to have become the de-facto Huntsville social photographer).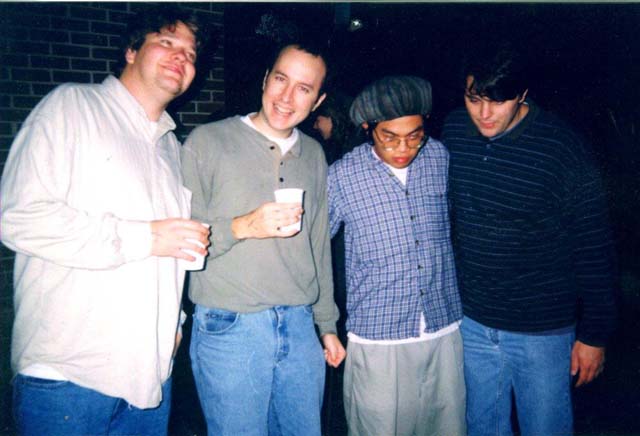 This picture was taken at a party in Auburn, AL long, long ago. Ted believes it may be from 1997, after the Iron Bowl, maybe: 18-17 Auburn. He also believes that the Vietnamese gentleman next to him (that would be Thinh) looks really drunk.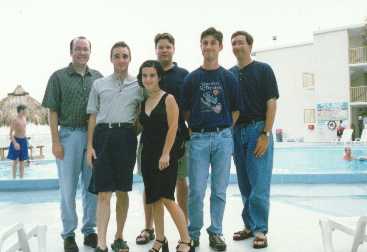 The Ghetto extends international hospitality to an Australian visitor. We felt this was best accomplished by partying at Panama City Beach.
A bunch of pictures that Kevin Emmons took that display more of my Summer, 1997 Western US Adventure
Click here for a blackmail picture of sorts. Not for the faint of heart!
Another blackmail picture. Click here to see Bosch being tamed by a wild mare in the California wilderness.
---
Mail me kyoung @ nyx.net (remove the spaces!)