What people have said about "You Don't Get Over it, You Get Perspective" (Ishmael's Grief)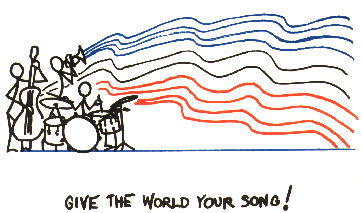 "Thanks for sending along your thoughtful and humane brochure." Robert A. Neimeyer, PhD, Editor, Death Studies, Aug. 27, 1996

"I found on the internet your absolutely brillant article. . .I don't know that I've read anything that touched me quite the way this article did. . .Once again I'm a great admirer of your written word and I think this has an enormous amount of power." Kay Hayes, Vice President, of the psychiatric wing of Portsmouth Regional Hospital, New Hampshire, December, 1997.
"I read your article on grief after death. Finally someone who knows how I feel. You said everything so right. I lost my husband three months ago. I feel so out of touch with everything. I feel like I'm on an elevator going no where. I haven't words to express how much I miss him. I feel so empty. Everything you said about missing your loved one is so true. I just wanted to tell you that you made me feel better just knowing that you also have felt the same feelings and I'm truly not alone." Carol Mae, Email, January 10, 2000.

"Thank you for the pamphlet which I found insightful and very moving." Pat Hoomes, widow, Aug. 9, 1996

"Thank you very much for your beautiful posting. I'm sending a copy to my mother. My brother, Mark, died one year ago. . ." Jackie, Youngstown, OH, summer, 1996.(Deja News)

"Wow! I sent a copy of this wonderful piece to a friend!"Don, Honolulu, Hawaii, summer, 1996 (Deja News)

"I personally got somuch from this booklet. It has helped embrace my grief and put things in perspective." Pauline, Murdoch University, Murdoch, Australia (Deja News), summer, 1996

"Derwood and I want to thank you for the wonderful tape(audio casette)'Ishmael's Grief.' We enjoyed many hours of listening pleasure." Joan and Derwood Boussum, Hagerstown, MD.

"It's hard to believe you wrote this and didn't lose a wife." -Aley Allen, summer, 1997, Baltimore, MD.
What do you think and feel about this essay? Let us know.

Back to the Home Page
Read Part of Video's Transcript