The Romano Family Album
---
THE PAST, THE PRESENT, THE FUTURE, Y2K...GOD'S GOT THE WHOLE WORLD IN HIS HANDS!
Contact Information
John Romano
E-mail address: jromano3@juno.com
---
Jean-Luc graduated from Colorado School of Mines in May 1998. He received his Bachelor of Science degree in Computer Science. Click here to see some pictures of his graduation. After a "father-son" camping trip with John at Havasupai Canyon in Arizona, he started his new job as a computer programmer with a large company here in Denver. Here are some pictures of the Canyonlands.
Jean-Luc
Visit Danielle and Gene in their new home in Phoenix, Arizona. The new addition to their family is Joshua, a two-year old boxer. (We are still waiting to become "real" grandparents.) You can still enjoy their Wedding Album .
In August, John and Mary took a little vacation to Cuernavaca, Mexico. Take a look at some of our snapshots.
---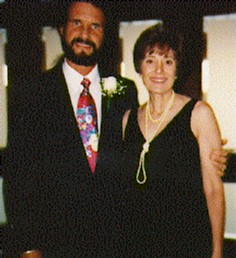 John and Mary
---