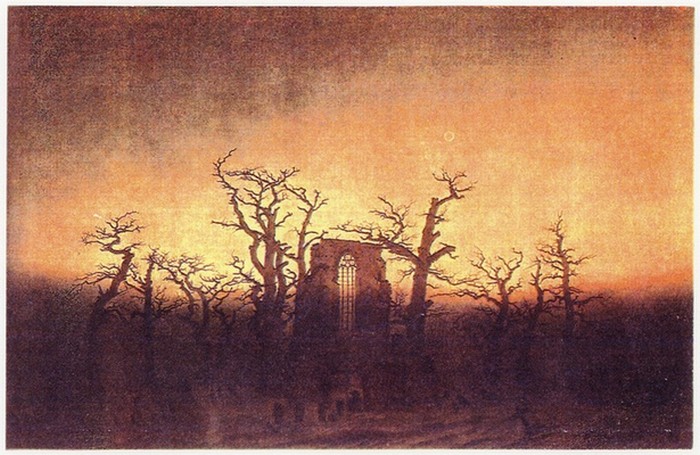 The Scar Museum
by Ted Willi
Zarathustra grew weary of the solitude of his cave and decided it was time to hike down the mountain
to seek something new in the company of the villagers below. He whistled for his friends, the Eagle and
the Serpent, and they joined him happily. It had been many months since Zarathustra went to the village
and he was glad to see a sign he had never before noticed:
TO The Scar Museum>
This interested him and he walked until he found a shabby building which looked like a Masonic Lodge
that had gone into disuse a decade or two before, except for a recent sweeping of the walkway out front
and a newly painted sign:
The Scar Museum.
Stuck with a tack below the sign were some type-written pages which read:
From the Curator:
We are NOT interested in voluntary scars -- scarification, self-mutilation, "modern primitive" piercings,
cuttings or tattoos, plastic surgery scars, or scars that result from attempts at suicide.
We ARE interested in accidental, involuntary scars -- those resulting from physical traumas, acts of war,
torture, or the traces left by medical procedures.
Live Models Only (No plastified remains of the dearly departed).
Our Founding Principle:
TATOOS ARE FOR PEOPLE WHO DON'T HAVE ENOUGH SCARS.
Our Motto:
FROM HENCEFORTH LET NO MAN TROUBLE ME:
FOR I BEAR IN MY BODY THE MARKS OF THE LORD JESUS.
...
Zarathustra was stunned. His war wounds had healed long before, but the memory of those wounds
and the smoothness of the scar breaking the pattern of his skin were with him always. He recalled his
scribblings about the "antichrist" and realized that Christ and he were common in their suffering flesh.
And each bore marks of remembrance.
Zarathustra would have cried if he could and his friends, the Eagle and the Serpent, gathered around to
comfort him and together they climbed to the heights he had descended from. On his next visit, perhaps,
he would enter the museum.
6-May-2006 / For Friedrich Nietzsche
---
HOME
That I should ever forgive
A faithless man
I never thought:
Has my heart too
In some way changed?
--Fujiwara No Tama-Ko (1101-1145)
Senzai 916, trans. by Arthur Waley, "Japanese Poetry: The Uta", 1919