Nietzsche Gym reading list

Thus Spoke Zarathustra by Friedrich Nietzsche. Walter Kaufmann, translator.

The Complete Writings of Thucydides. Richard Crawley, translator.

A Theologico-Political Treatise by Benedict de Spinoza.

The Present Age by Soren Kierkegaard.

The Portable Walt Whitman edited by Mark Van Doren.

The Wolfman and Other Cases by Sigmund Freud.

An Exorcist Tells His Story by Fr. Gabriele Amorth.

Without Roots by Joseph Ratzinger and Marcello Pera.

The Man Who Loved Only Numbers by Paul Hoffman.

Zen and the Art of Motorcycle Maintenance by Robert M. Pirsig.

The Ride of My Life by Mat Hoffman.

I Come From the Stone Age by Heinrich Harrer.

The Man Who Walked Through Time by Colin Fletcher.

The Roads to Sata by Alan Booth.

No True Glory by Bing West.

Edhi: A Mirror to the Blind by Abdul Sattar Edhi and Tehmina Durrani.

City of Sin and Splendour edited by Bapsi Sidhwa.

Orange Roofs, Golden Arches by Philip Langdon.

The Burger King by James W. McLamore.

Minutes of the Lead Pencil Club edited by Bill Henderson.

Uranium by Tom Zoellner.

Confessions of a Gold Bug by James U. Blanchard III.

Whole Life by David Douglas Ford.

A Possum in My Pocket by Elizabeth T. Holtam.

Ethiopia: Mountain Kingdom by Jane Werner Watson.

Favorite Poems Old and New edited by Helen Ferris.

Cursive Writing Practice: Jokes & Riddles by Violet Findley.

Beat the Devil starring Humphrey Bogart, Gina Lollobrigida, Jennifer Jones, Peter Lorre and Robert Morley.

Paris Holiday (Soundtrack) by Bob Hope, Bing Crosby, Joe Lilley and his Orchestra.

At the Copacabana by Jimmy Durante.

Friederich Nietzsche Piano Works performed by Elena Letnanova (piano) and Kuniko Nagata (violin).

What a Wonderful World by Louis Armstrong - RCA 8310.

Journey in Satchidananda by Alice Coltrane.

Jazz in Silhouette by Sun Ra.

One Love, One Heart by Yabby You.

At Montreux Jazz Festival by Ofra Haza.

Toujours by Sabina.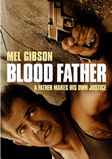 Blood Father starring Mel Gibson and Erin Moriarty.

Time Loves a Hero by Little Feat.

Carney by Leon Russell.
Shot of Love by Bob Dylan.
Motor City Mayhem by Ted Nugent.

Load by Metallica.

Iron Man 2 by AC/DC.

Exorcist 2: the Heretic (Soundtrack) by Ennio Morricone.
Clair Obscur by Francoise Hardy.

In a Metal Mood by Pat Boone.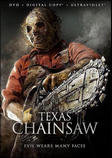 Texas Chainsaw starring Alexandra Daddario and Dan Yeager.
---
HOME