The Cabrini Circus under the Big Top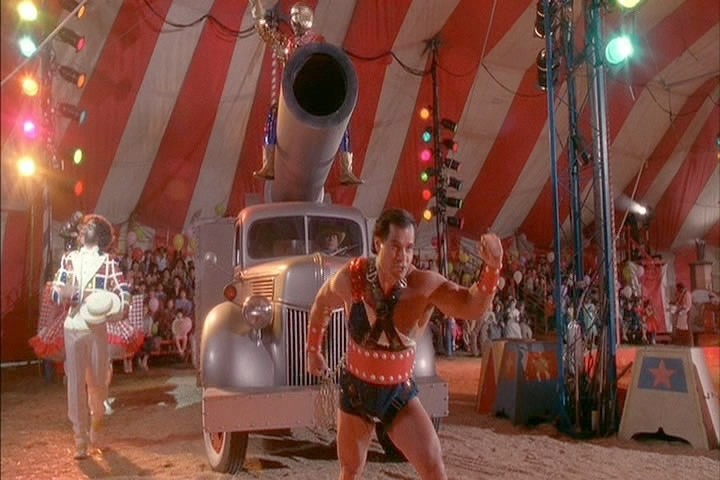 Bodybuilding legend Franco Columbo "Otto the Strongman"

Pentelope Ann Miller "Winnie" with the amazing Piccolapupula Brothers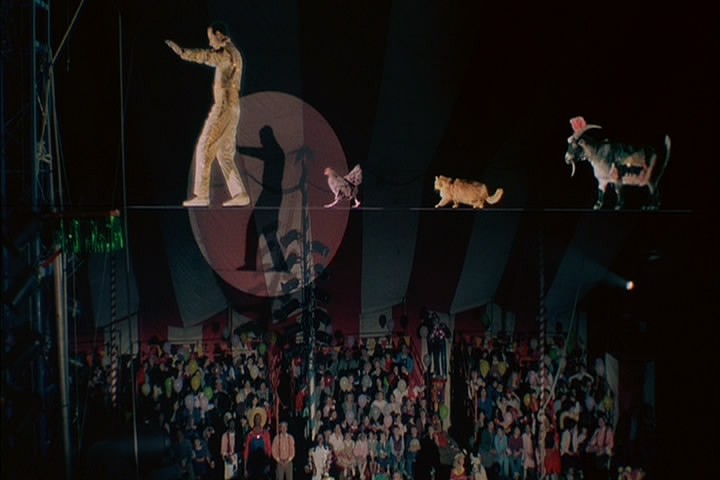 Death-defying feats on the high wire!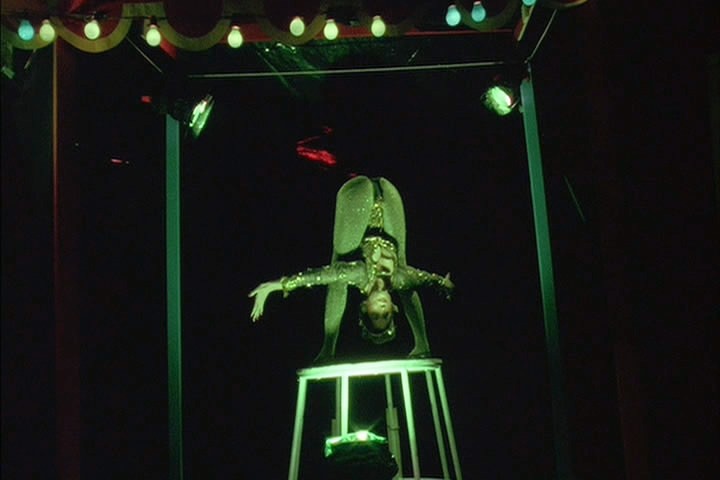 Side Show contortionist: The Human Pretzel!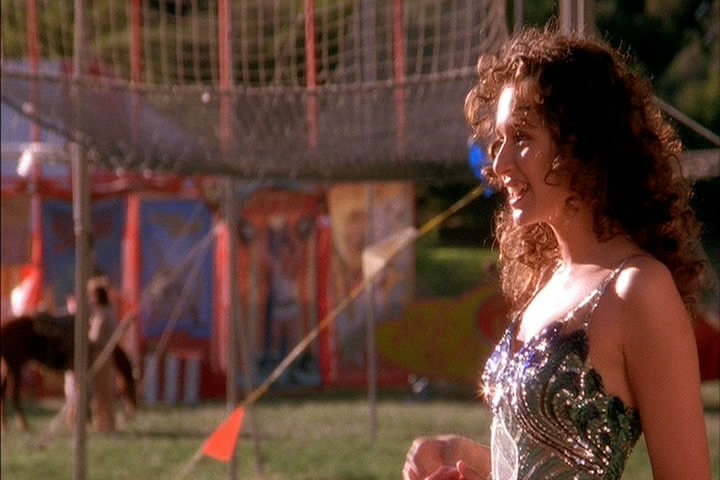 Valeria Golino is the lovely trapeze artist "Gina Piccolapupula"
Big Top Pee-Wee: Starring Paul Reubens & Valeria Golino. Directed by Randal Kleiser. Soundtrack by Danny Elfman. 1988, Paramount dvd 32076.
ALSO enjoy the acrobatics in Wings of Desire: Starring Solveig Dommartin, Peter Falk, Bruno Ganz. Wim Wenders, Director. 1987, MGM vhs 208139.
---
HOME