My Cowboy project
---
What I think I know about cowboys
What I want to know about cowboys
Cowboys of the past
Cowboys of today
Did they fight Indians?
Buffalo Bill
Cowboy hall of fame
Cowboy tracks and trails
Difference between a farm and a ranch
Cowgirls
What I've learned about cowboys
---
I think I know one cowboy's name is Buffalo Bill. I even know where his grave is! Cowboy up means toughen up.
---
Did they actually fight Indians? What were all the cowboy's names?
---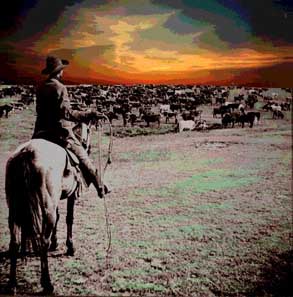 Cowboys are called cowboys because they round up cows. At break time they eat and rest.
---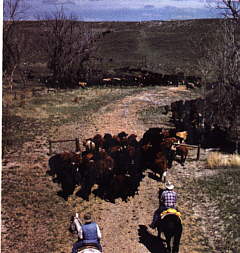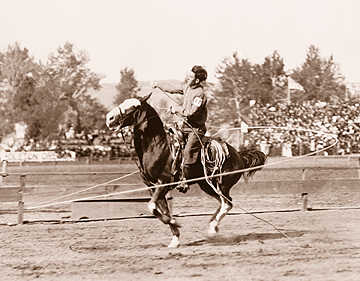 The cowboys fed the horses before they ate. Then they rounded up the cattle. Some cowboys perform in rodeos.
---

Yes they did! Most of the time they were peaceful but some times they would fight.
---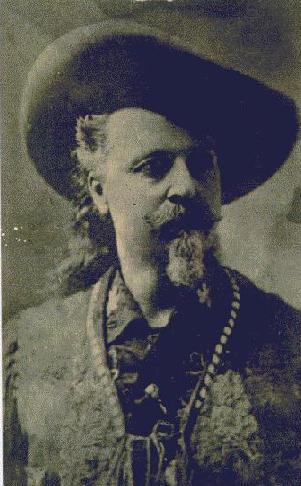 Buffalo Bill was a cowboy. He had a ranch show. His grave is located in Colorado at Lookout Point. As a 14 year old Bill Cody proved his courage and endurance when he carried the mail for the Pony Express. He saved his scalp by outriding a band of Indians.
---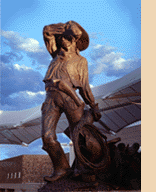 This place might give you some ideas of some famous cowboys. The National Cowboy Hall of Fame and Western Heritage Center opened in Oklahoma City, Oklahoma in 1965. It is a good place to look for good cowboys! I'd like to go there some time!
---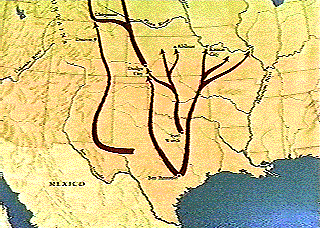 Maps,maps,and more maps! I've listed some trails that people used for cattle drives. The Shawnee Trail starts in Texas and ends in Missouri. The Chisholm Trail starts in Texas and ends in Kansas. The Western Trail starts in Texas and ends in Dakota Territory. The Goodnight-Loving Trail starts in Texas and ends in Wyoming Territory. The trail goes through Denver, Colorado.
---
A ranch has more animals than a farm has. A farm has more crops than a ranch has. A ranch is in a desert and a farm is in the country.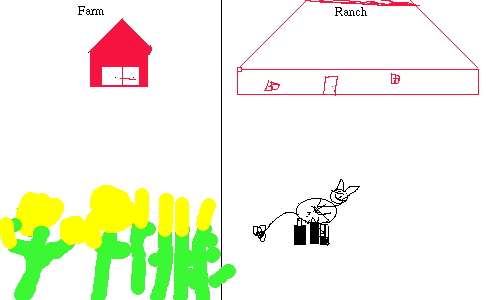 ---
A cowgirl is a girl cowboy. There is a Cowgirl Hall of Fame in Fort Worth, Texas.
---
Yes, they do fight Indians. There are too many cowboys to know all their names.
---
home