NORMAN HOWARD SCHULTHIES
by:  Beatrice Parkin Schulthies

Norman Howard Schulthies, the second child of Rendell Howard Schulthies and Beatrice Parkin, and having four brothers and one sister, was born at South Bountiful, Utah in the north back bedroom of the old Carlos place, across the street from Amasa Howard's.  Dr. Hunter was the doctor.  Norman's Great Grandmother Howard stayed with his mother while his father went for his two grandmothers who were both present at the time of his birth.  His name was chosen from his Great Grandmother Howard's dictionary. 
When he was about a year old, he pulled a hammer that was lying on the hot stove and it fell on his foot, both burning and bruising it.  When he was about four years old, he wasn't very well and although his Grandmother Parkin thought he shouldn't go, he went with his parents and two brothers to Kansas and Missouri in the Model T Ford.  He layed in the back seat.  The change of climate seemed to help him and came home feeling fine. 
His parents raised geese and one day a gander got Norman down and was pecking him when his mother came to his rescue. 
He moved with his parents when about three years old to the old Salter home, just a little ways north on the same street.  Here they only lived about three months and then moved to West Bountiful where his parents purchased the brick home above the Union Pacific tracks from Mont Holbrook.  He started school in West Bountiful.  Leone Argyle was one of his teachers.  He played the part of Hansel in the play, "Hansel & Gretel," was bare-footed and wore knicker-bocker pants.  He really took his part well. 
One time I found a note in his pocket that he had written to his girlfriend.  It read:  "Your hands are sweet."  On the other side the girl had written, "Your head knows lots of things." 
His Grandfather Parkin told him if he could raise baby geese, he would give him $5, and he did. 
He was very fast at picking beans and peas, used both hands, and could pick faster than most of his brothers.  He weeded and topped onions and other farm crops.  Cut asparagus and hoed sugar beets.  He went to Yellowstone Park with his parents and three brothers and Uncle Avon about 1936.  He and his brother, Fred, went to Wendell, Idaho on the train to see their cousin, Wesley Winegar.  Wesley met them at the depot on a horse.  After riding the horse, he had to stand up to eat.  When they returned home, they had a new, red bicycle for their birthday.  Every summer he went with the family to Wasatch and the timbers where his Great Grandfather Howard owned sheep. 
Norman went to Bountiful Junior High and Davis High at Kaysville, Utah.  When he was 15, he was riding with is older brother, Fred, and baby brother, Karl, then two years old in a Whippet coupe automobile in August 1939 when the D.&R.G. train hit the car throwing all of them out.  His older brother was hurt very serious with a fractured skull.  Norman wasn't hurt and moved his brother's head off the tracks and grabbed his two-year old brother away so he wouldn't get hit with the train.  He and his brother, Fred, had a beautiful golden pheasant.  They also raised baby pheasants for the State Fish and Game Department.  Norman and his brother, Hal, were bees in a Primary play. 
He graduated from Davis High and Seminary with Mr. Welling as his teacher.  He gave a Seminary talk in Centerville.  He was very good in debating.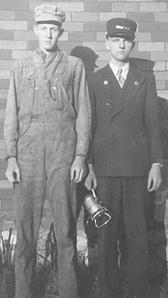 In 1940, Norman and his older brother, Frederick, went on the train with their parents to the Golden Gate International Exposition at San Francisco, California.  After he graduated from high school, he hired out as messenger boy for the D.&R.G. railroad and bought himself a bicycle to ride.  Later, he was hired as a brakeman. 
He was drafted into the Army Spring of 1943 about June.  Before going into the service, he bought two cows from his Grandfather Parkin.  Sometime later, they were sold. 
He was sent to New Orleans, Louisiana for his basic training and then sent to England.  Left there on Liberty Ship on D-Day.  From there, he went on the third or fourth day into Normandy.  He served all through the duration of the war without a leave.  His older brother, Frederick, was married 14 June 1944.  His younger brother, Hal, enlisted for service in the Coast Guard in August 1944, then there were two Service Stars in the window of the old home.  His brother, Hal, came home on furlough and married Constance Parkhurst 16 October 1945.  The war ended and Norman returned home to the basement of the new home his parents were building just before Christmas 1945.  Hal had another furlough, and Norman sent him the money to fly home so he could see him.  While talking, they learned that it was their ships that nearly collided on the ocean when Norman was coming home.  Neither brother knew the other was on the other ship.  Norman took Hal to California to see "Connie," Hal's wife.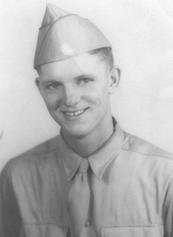 In the spring of 1947, Norman went to Fruitland, Idaho with his parents when they purchased an 80-acre farm.  But only stayed with them a short time and decided to go back to Utah and work on the railroad as a Brakeman.  He lived in the basement of the new home.  His brother, Fred and wife Donna, lived upstairs. 
Norman married Lona Webb 10 February 1948 and they lived in Bountiful for about a month and then moved into his parent's home in West Bountiful and lived there till when they moved to Loma, Colorado where they had purchased an 80-acre farm.  He also works on the railroad from Grand Junction, Colorado to Helper, Utah as Brakeman.


A baby boy was born to them 17 October 1948, but died a few minutes after birth. 
On 22 December 1980, Norman and Lona adopted David Shawn Schulthies who was born 11 January 1967 in Salt Lake City, Utah.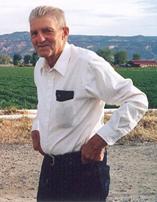 [Lona passed away 14 September 2005 in Fruita, Colorado.  Norman passed away 16 January 2007 in Fruita, Colorado.  Both are buried in the Bountiful City Cemetery in Bountiful, Utah.]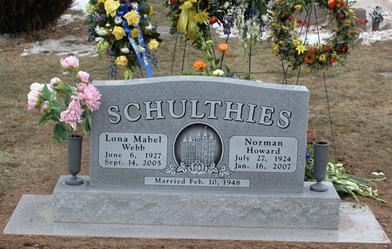 Norman & Lona Schulthies Headstone Picture