---
Craig C. Pirner's Home Page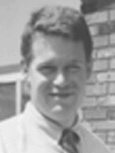 ---
Welcome to my home page. This page is really just an HTML version of my Hot List. I am trying to come up with some ideas to make it stand from the crowd a little. It just seems like there is not much that I could do in my spare time to rival the great stuff that is already out there on the WEB.

I am a programmer by trade. I am working in the telecom arena doing C++ programming on Knowledge Based Systems for telephone service provisioning and activation. I have a B.S. in Electrical Engineering / Computer Science from the University of Colorado at Boulder.

I spend alot of time "playing" with my computer and the Internet but there are lots of things that I enjoy as much or more. Skiing, biking, camping, reading (sci-fi mostly), and buying consumer electronics are just a few examples of my non-computer interests.
---
My Public Key


-----BEGIN PGP PUBLIC KEY BLOCK-----
Version: 2.6.2

mQBNAzO3IXwAAAECANj4XLNysa6k6rDHNW8RrGXW4zsrGgarIPxhWu1t1osP8A9u
bpmJCc8cQ4RdkB4k7tMPnVrY3r+rnspcgBVX1+UABRG0KENyYWlnIEMuIFBpcm5l
ciA8Y3Bpcm5lckBjb25jZW50cmljLm5ldD4=
=7uaj
-----END PGP PUBLIC KEY BLOCK-----


---
Please email me at play or at work only in the rare event that you want to.
---