IBM Home Director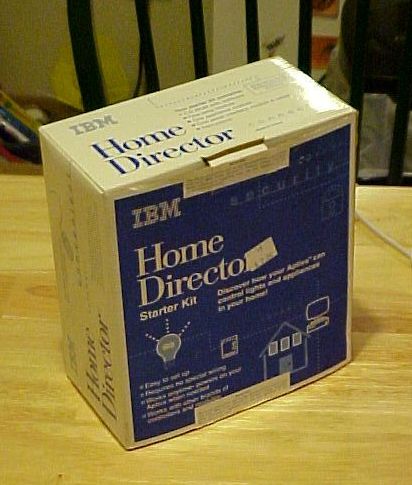 IBM's Home Director Starter Kit is a way of controlling your lights and appliances with your computer. This is very similar to X-10's technology. I was lucky enough to pick up a Home Director Starter Kit for

cheap

at my local Goodwill store. I took it home and here's what I found in it: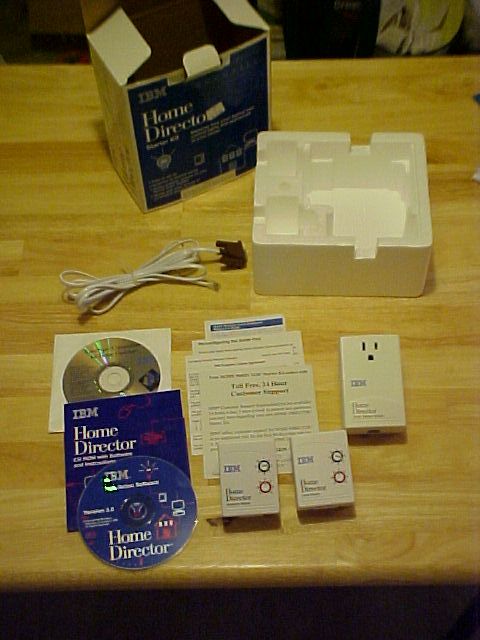 1 CD of Home Director software
1 CD of
1 IBM 75H8381 2-Way Serial Interface
1 IBM 75H9993 Appliance Module, 3-prong
1 IBM 75H9991 Lamp Module, 2-prong
1 cable
documentation

The Home Director CD is labeled V3. Even the screen shot of the About dialog shows version 3.

The IBM Lamp Module is very similar to X-10's LM495.
The IBM Appliance Module, I believe, is most similar to X-10's AM466

I don't know if the 2-Way Serial Interface is 'similar' to X-10's CM11A or not; I don't have a CM11A to compare with.