"Timmy's Eagle"
---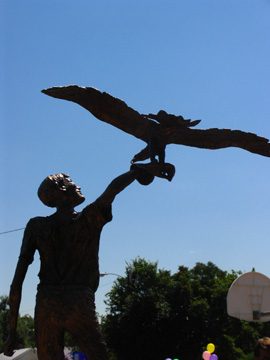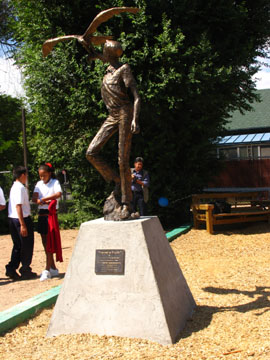 This seven-foot-tall bronze sculpture, called "Timmy's Eagle," was commissioned by First Data Corporation and sculpted by Harold Linke.
It was dedicated at a wonderful ceremony on August 22, 2005. There were speeches by the sculptor; by Timmy's dad; by several executives of First Data Corporation; and by Jeannie Courchene, the school principal. There was a flag ceremony by Timmy's Boy Scout Troop, music by Joe Hertzog, and a drum roll by Timmy's twin brother, Nate.
Timmy's dad spoke mostly about all the Eagles that surrounded Timmy, and why it just seemed natural that the statue needed to be an Eagle. You can read the speech here. Harold Linke followed Timmy's dad. During his comments a very touching thing happened. A loud noise in the sky interrupted him, which turned out to be a lone F-15 Eagle flying overhead.
The statue was then unveiled by Timmy's older brother, Matt, and his helpers. It proudly stands at its permanent location on a pedestal that was the Eagle Scout project of Nick Rome. The statue can be seen at St. Rose of Lima School in Denver, Colorado.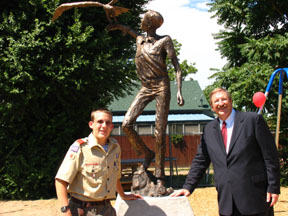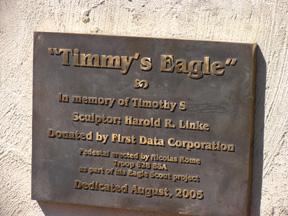 The sculptor, Harold Linke and Eagle Scout candidate, Nick Rome.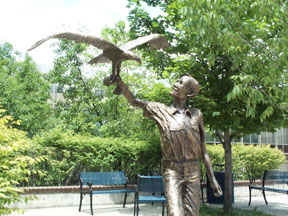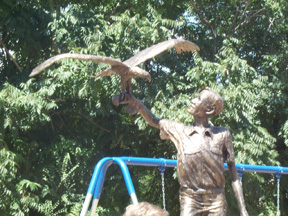 Close up shots.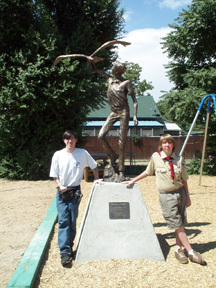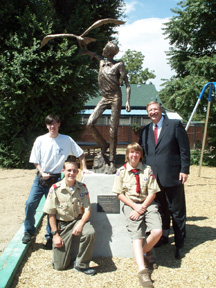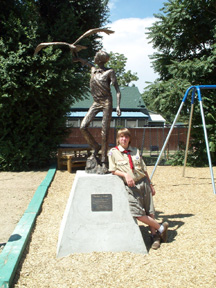 Timmy's brothers, Matt and Nate, and Nick Rome and Harold Linke.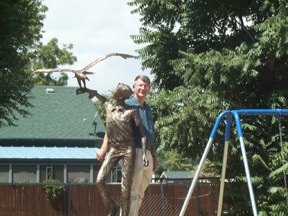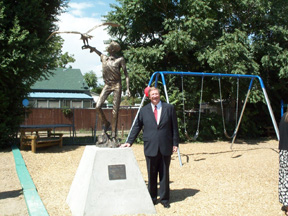 Timmy's Dad and Harold Linke.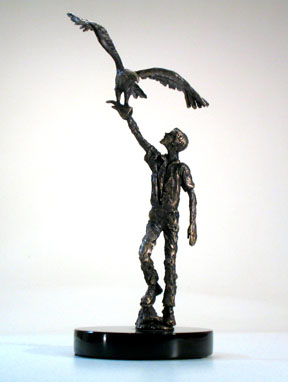 Above is a smaller (1/8 size) table-top version of the sculpture, called a maquette. These are available from Mr. Linke.
If you are interested, contact me at

anon8e29@nyx.net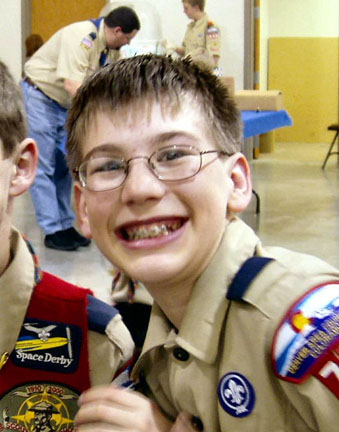 Timmy.
Timmy Home