Ratigan to Fort William, 07 May 2006

Back to pictures
---
07 May 2006
Starting out at Ratigan, east down the A87 past Loch Cluanie.
Continuing south A87 past Loch Garry then south on the A82.
Down A82 to just before Spean Bridge, west on the B8004 and south on the Caledonian Canal through Fort William and finally to Glen Nevis.
Ratigan
Ratigan
Glen Shiel
Loch Cluanie
After the pouring rain and the turnoff onto the more peaceful A87. Behind Anna and Che.
Arrived at the commando memorial near Spean Bridge.
Colin is the 4th commando.
How many does it take to set a timer on a camera. This is a trick question because it is more than three.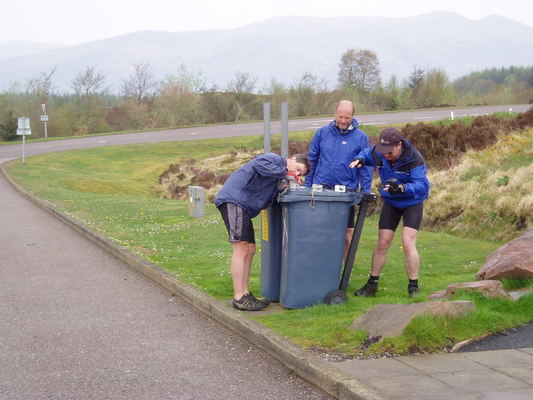 More futzing with the timer. (picture courtesy of Dave A. and Caroline)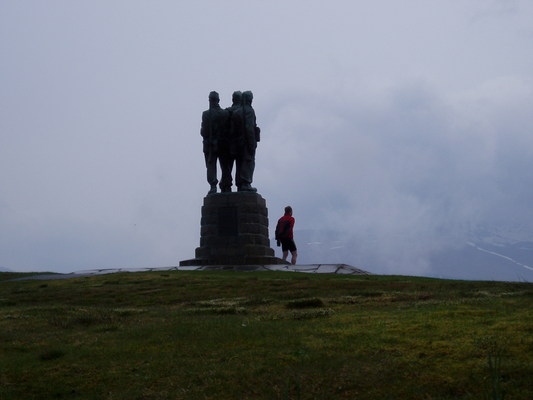 Colin striking a commando pose. (picture courtesy of Dave A. and Caroline)
In Glen Nevis