Lockranza to Kilmartin, 01 May 2006

Back to pictures
---
01 May 2006
Ferry from Lockranza to Clanoaig, north west to Redhouse then north east to Tarbert
Continuing north to Lockgilphead.
Then west from Cairnbaan along the Crinan Canal to Crinan then back east a bit again to Crinan Ferry and then north across Moine Mhor to Kilmartin.
Leaving Lockranza
Catching the ferry.
Starting out from Clanoaig over the pass.
Approaching Tarbert, I believe.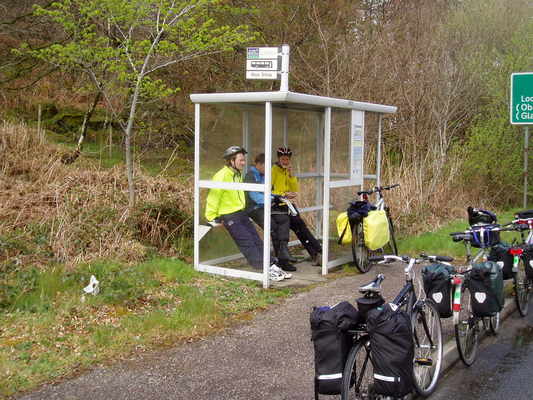 One of the many times we hid out in a bus shelter from the rain. (picture courtesy of Dave A. and Caroline)
Looking across Moine Mhor.
Pretty little town of Crinan.
And of course a tea stop.
More standing stones near Stockavullin.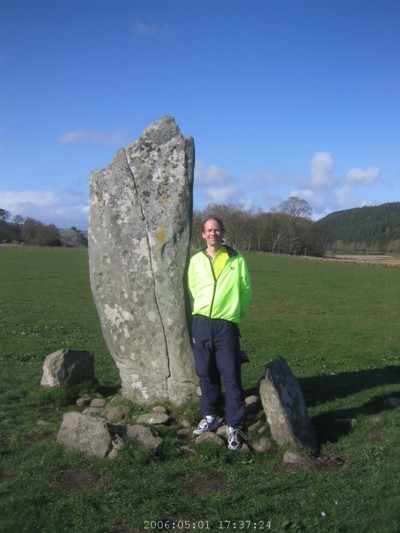 Coming into Kilmartin
The church and cemetery at Kilmartin.